The London Beeswax Candle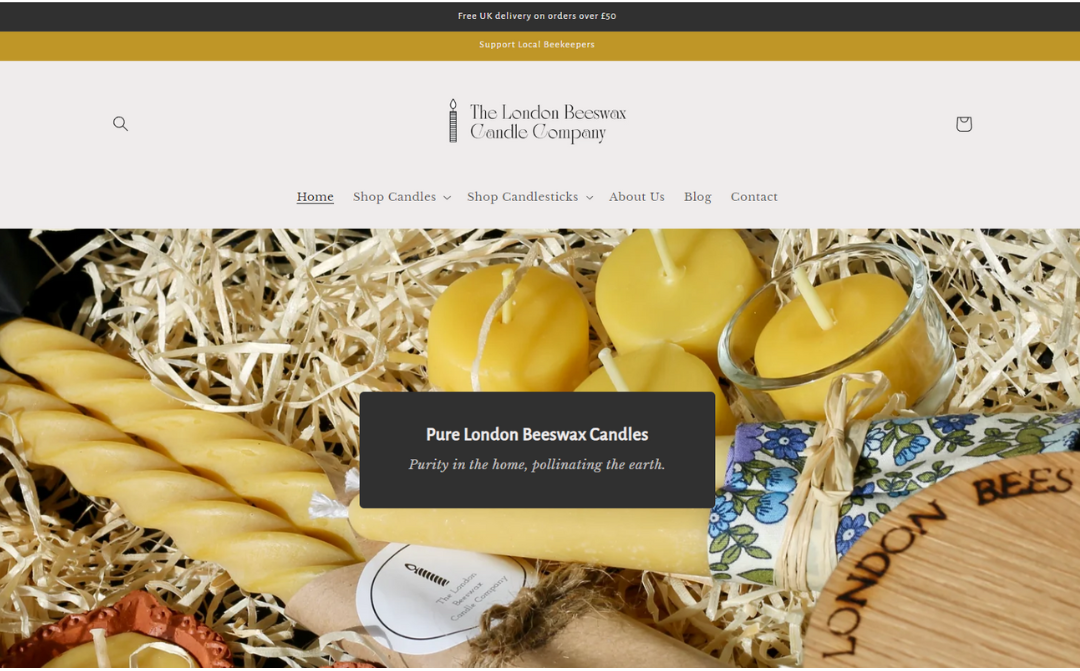 Empowering E-Commerce Success for The London Beeswax Candle Company: Developo's Shopify Store Solution
Client Profile:
A boutique business specializing in crafting artisanal beeswax candles sought to enhance their online presence and offer a seamless E-commerce experience to their customers.
Client's Challenge:
The client faced limitations with their current E-commerce platform, which did not align with their brand image and lacked essential functionalities. They required a custom Shopify solution to showcase their products effectively and provide an exceptional user experience while emphasizing their commitment to sustainability.
Our Approach:
Developo undertook a comprehensive analysis of the client's needs and designed a tailored approach to create a bespoke Shopify solution. The key steps we followed are as follows:
1. Requirement Gathering and Planning: We conducted in-depth consultations with the client to understand their specific requirements, design preferences, and desired functionalities. Collaboratively, we outlined project milestones and a development roadmap.
2. Custom Shopify Development: Developo customized the Shopify platform to align with the client's brand identity and unique product offerings. We designed a visually appealing and user-friendly website that effectively showcased their artisanal beeswax candles.
3. Product Showcase and Imagery: We optimized product showcase pages with high-quality imagery and detailed descriptions, highlighting the craftsmanship and sustainability of the candles.
4. User Experience and Checkout Optimization: Developo focused on improving user experience and streamlining the checkout process. We implemented intuitive navigation, user-friendly interfaces, and secure payment gateways to enhance customer satisfaction.
5. Mobile Responsiveness: Recognizing the significance of mobile users, we ensured the website was fully responsive across various devices, providing an optimized experience for mobile shoppers.
6. Search Engine Optimization (SEO): Developo integrated SEO best practices into the website to improve its search engine rankings, expand the client's online presence, and increase organic traffic.
7. Sustainability Messaging: We emphasized the client's commitment to sustainability throughout the website, appealing to environmentally-conscious customers.
Results:
The collaboration between Developo and the client resulted in significant outcomes:
Enhanced User Experience:
The bespoke Shopify solution provided customers with an intuitive and engaging shopping experience, leading to increased user satisfaction.
Improved Brand Image: The visually appealing website and sustainability messaging reinforced the client's brand identity as a provider of artisanal and eco-friendly candles.
Increased Conversion Rates: The optimized checkout process and product showcase pages contributed to improved conversion rates, converting more visitors into customers.
Expanded Online Presence: The SEO-optimized website ranked higher in search engine results, attracting a broader audience and increasing organic traffic.
Conclusion:
Developo's bespoke Shopify solution enabled the client to overcome their E-commerce challenges and create an exceptional online store. The customized platform enhanced user experience, effectively showcased their artisanal beeswax candles, and emphasized their commitment to sustainability. Through this partnership, the client achieved an expanded online presence, increased customer engagement, and improved conversions, positioning them for continued success in the artisanal candles market.
Project
What we can do
for you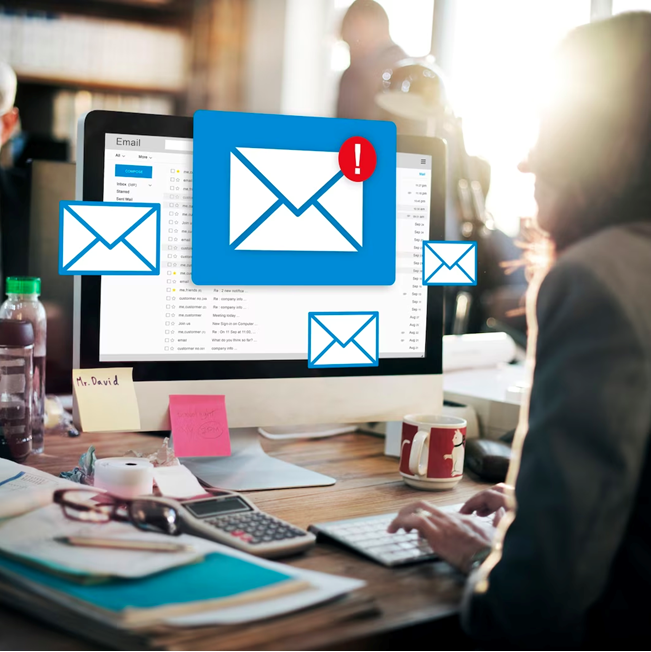 Mastering Email Marketing Campaigns: The Essential Do's and Don'ts for Business Growth - A Guide [...]