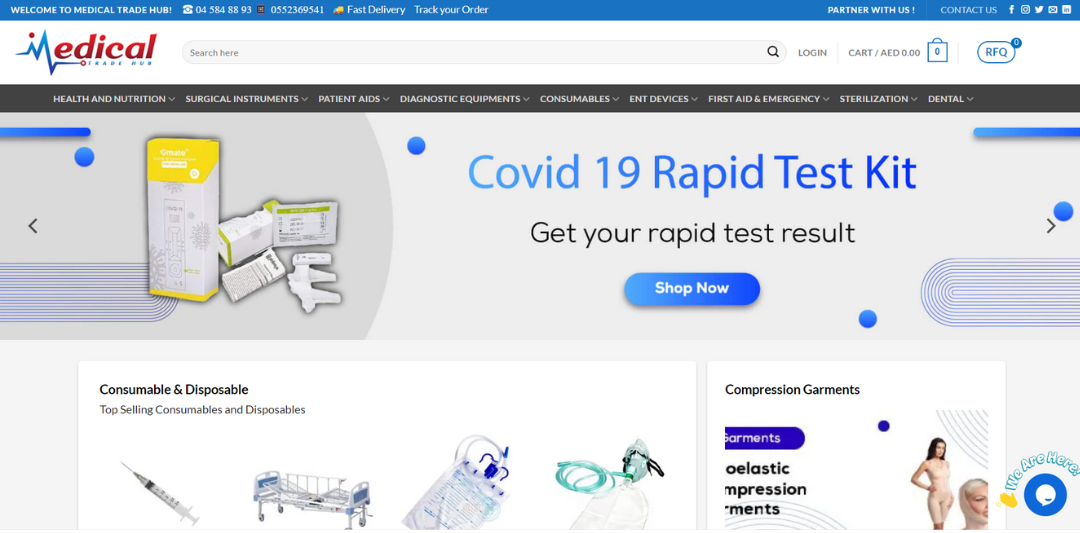 Empowering Global Healthcare E-Commerce: Developo's Bespoke Website Solution for Medical Trade Hub
Client Profile:
The client is a prominent medical supplies distributor, specializing in providing high-quality medical equipment and products to healthcare facilities and professionals. They sought to enhance their online presence and improve the shopping experience for their customers through a custom E-commerce WordPress website.
Client's Challenge:
The client faced limitations with their existing E-commerce platform, hindering their ability to showcase their extensive range of medical supplies effectively. They required a bespoke E-commerce website that could accommodate their diverse product catalog, provide a user-friendly experience, and streamline the purchasing process for their clients.
Our Approach:
Developo devised a comprehensive approach to address the client's challenges, focusing on creating a bespoke E-commerce website on the WordPress platform. The key steps we followed are as follows:
1. Requirement Gathering and Design Planning: Our team engaged in extensive consultations with the client to understand their specific requirements, target audience, and desired functionalities. We collaborated closely to outline project milestones and establish the overall design and layout of the website.
2. Custom WordPress Development: Developo employed custom coding and WordPress development to create an exclusive and tailored E-commerce platform for medical supplies. This approach allowed us to implement unique features and functionalities to meet the client's specific needs.
3. Responsive Design and User Experience: We ensured the website was fully responsive across all devices, providing a seamless and intuitive user experience for healthcare professionals and institutions accessing the site from various devices.
4. Product Catalog Management: Developo implemented an efficient product catalog management system, allowing the client to easily showcase and categorize their diverse range of medical supplies.
5. Secure E-commerce Integration: We integrated a secure E-commerce system with multiple payment gateways, ensuring a safe and smooth transaction process for customers.
6. Inventory Management and Order Processing: Developo implemented an inventory management system that allowed the client to efficiently manage product stock levels and streamline order processing.
7. Search Engine Optimization (SEO): We ensured that the website was optimized for search engines, helping the client improve its online visibility and attract more potential customers.
Results:
The collaboration between Developo and the client resulted in outstanding outcomes:
Enhanced User Experience:
The bespoke E-commerce website provided a user-friendly and seamless shopping experience, encouraging repeat business from healthcare professionals.
Improved Product Visibility:
The user-friendly product catalog management system allowed the client to effectively showcase its extensive range of medical supplies, increasing product visibility.
Streamlined Order Processing: The integrated inventory management and order processing system optimized workflow, leading to efficient order fulfillment and customer satisfaction.
Increased Online Sales: The custom WordPress website's intuitive design and secure E-commerce integration contributed to increased online sales and revenue.
Conclusion:
Developo's bespoke E-commerce WordPress website successfully addressed the client's challenges and provided a comprehensive solution to showcase their diverse range of medical supplies. The customized design, user-friendly interface, and secure E-commerce system elevated the client's online presence, resulting in improved customer experience and increased sales. Through this collaboration, the client solidified its position as a leading medical supplies distributor, setting a new standard for excellence in the healthcare industry.
Project
What we can do
for you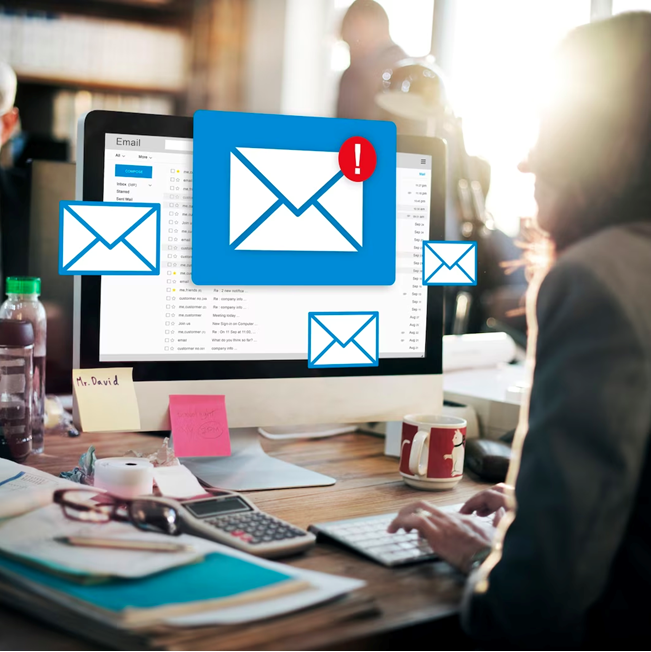 Mastering Email Marketing Campaigns: The Essential Do's and Don'ts for Business Growth - A Guide [...]