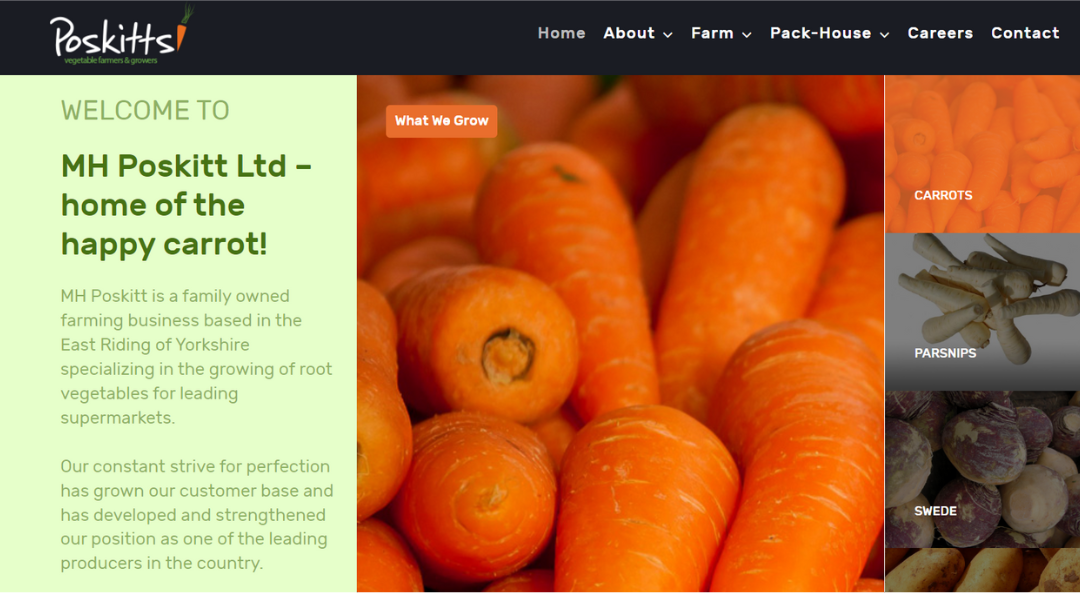 Establishing a Strong Online Presence and Generating Wholesale Leads for Poskitts Carrots: Developo's Success Story
Client Profile:
Poskitts Carrots is an established agricultural business known for producing high-quality carrots. Seeking to expand their market presence and revenue streams, they aimed to attract wholesale buyers, including supermarkets and retailers interested in offering their premium carrots.
Client's Challenge:
They faced the challenge of establishing a robust online presence to showcase their premium carrots and attract potential wholesale buyers. They sought Developo's assistance in website creation and implementing an effective lead generation strategy to engage with supermarkets and retailers.
Our Approach:
Developo devised a comprehensive approach to address Poskitts' challenges, combining website creation and targeted lead generation for the wholesale market. The key steps we followed are as follows:
1. Website Development: Developo designed and developed a visually appealing and user-friendly website showcasing their premium carrots, emphasizing their quality and sustainable farming practices.
2. Wholesale Lead Generation Campaigns: To attract wholesale buyers, including supermarkets and retailers, we implemented targeted lead generation campaigns. Personalized outreach messages showcased the benefits of partnering with Poskitts for their premium carrot offerings.
3. Content Marketing: Content marketing strategies established them as an industry expert in carrot production. Informative blog posts and articles highlighted their agricultural expertise and commitment to sustainable farming.
4. SEO Optimization: We optimized the website and content for search engines to increase online visibility, making it easier for potential wholesale buyers to discover.
5. Wholesale Inquiry Landing Page: We created a dedicated landing page to streamline the wholesale inquiry process, allowing interested supermarkets and retailers to submit inquiries easily.
Results:
The collaboration between Developo and Poskitts Carrots yielded significant results:
Enhanced Online Presence: The website showcased premium carrots effectively, resulting in increased user engagement.
Wholesale Partnerships: Developo's lead generation campaigns secured partnerships with supermarkets and retailers, leading to lucrative wholesale agreements.
Diversified Revenue Streams: Entering the wholesale market enabled the client to diversify their revenue streams, driving sustainable growth.
Improved Brand Perception: Content marketing positioned Poskitts as a reputable brand, reinforcing their status as a reliable supplier.
Conclusion:
Developo's approach, including website creation and targeted wholesale lead generation, empowered them to establish a strong online presence and secure partnerships with supermarkets and retailers. The newly developed website and effective lead generation strategies contributed to their business growth, expansion in the wholesale market, and increased revenue streams from offering premium carrots to potential buyers.
Project
What we can do
for you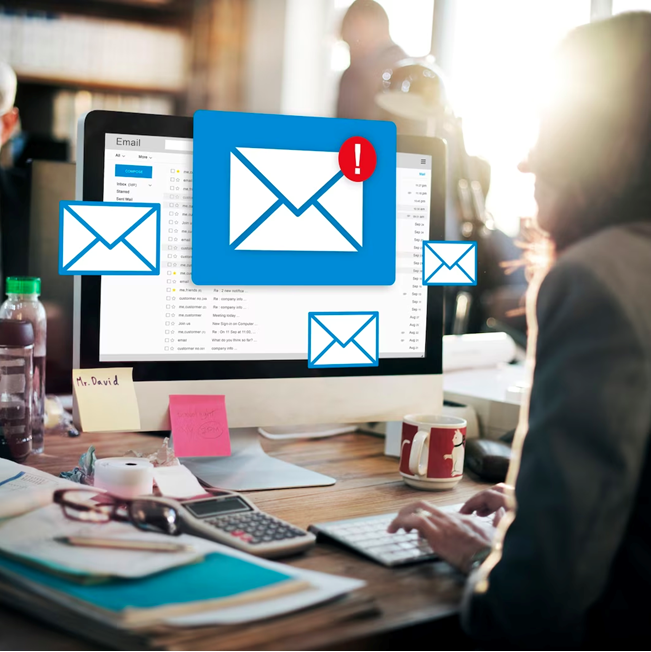 Mastering Email Marketing Campaigns: The Essential Do's and Don'ts for Business Growth - A Guide [...]