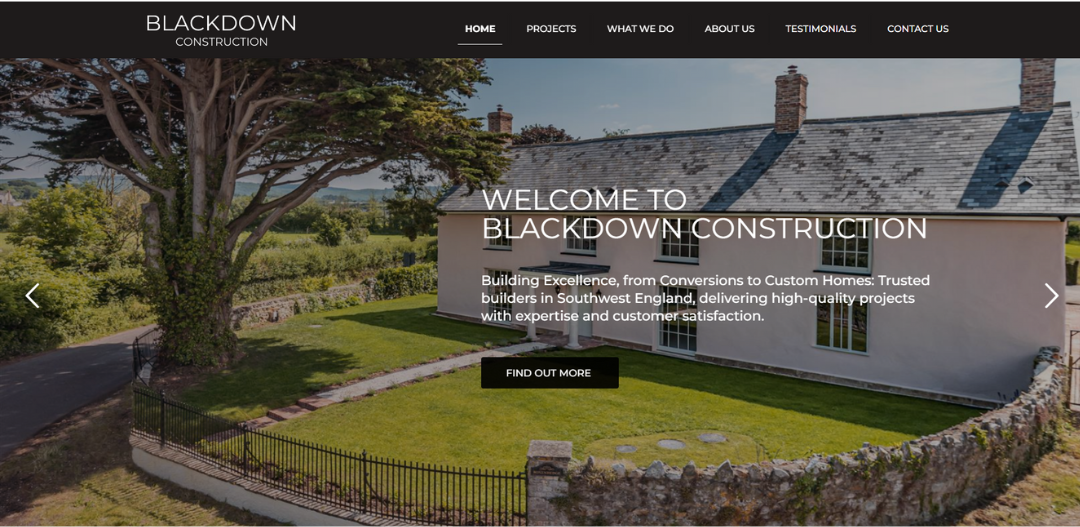 Showcasing Excellence in Construction: Developo's Bespoke WordPress Portfolio Website for Blackdown Construction
Client Profile:
The client is a reputable construction company with a diverse portfolio of high-quality projects, ranging from residential developments to commercial properties. They sought to establish an impressive online presence by creating a portfolio showcase website that would effectively highlight their expertise and capabilities in the construction industry. Additionally, they aimed to drive targeted traffic and generate leads through Pay-Per-Click (PPC) advertising.
Client's Challenge:
The construction company faced the challenge of effectively showcasing their extensive portfolio of projects and services to potential clients. They also sought to attract relevant leads through online advertising while optimizing their PPC campaigns for better conversion rates.
Our Approach:
Developo developed a comprehensive approach to address the construction company's challenges, combining web development and PPC services. The key steps we followed are as follows:
1. Portfolio Showcase Website: Requirement Gathering: We conducted in-depth consultations with the client to understand their portfolio requirements, target audience, and design preferences.
Custom Web Design: Developo created a bespoke showcase website with a modern and user-friendly design, allowing visitors to easily navigate and explore the extensive portfolio of construction projects.
Visual Content Enhancement: We integrated high-quality images and videos of completed projects, highlighting the company's expertise and craftsmanship.
Project Categorization: We organized the portfolio into categories, making it effortless for users to find relevant projects based on their interests.
2. Search Engine Optimization (SEO): On-Page Optimization: Developo optimized the website's content and meta tags, ensuring improved search engine visibility and organic traffic.
Local SEO: We implemented local SEO strategies to target potential clients in the company's service areas, improving local search rankings.
3. Pay-Per-Click (PPC) Services: Keyword Research: Developo conducted comprehensive keyword research to identify relevant and high-converting keywords for the client's PPC campaigns.
Ad Creation: We crafted compelling and engaging PPC ads, aligning them with the specific services and projects offered by the company.
Targeted Campaigns: We set up targeted PPC campaigns, focusing on specific geographic areas and relevant keywords to reach the company's ideal audience.
Performance Monitoring: Developo continuously monitored the performance of PPC campaigns, optimizing bids and ad placements to improve conversions and maximize return on investment (ROI).
Results:
The collaboration between Developo and the construction company produced impressive results:
Professional Online Showcase:
The bespoke portfolio showcase website effectively showcased the construction company's extensive portfolio, allowing potential clients to view their successful projects and expertise.
Increased Online Visibility: The SEO strategies implemented by Developo contributed to improved search engine rankings, resulting in increased organic traffic and brand exposure.
Targeted Lead Generation: The PPC campaigns designed by Developo attracted targeted leads, driving relevant traffic to the website and generating potential client inquiries.
Enhanced Conversion Rates: Continuous monitoring and optimization of PPC campaigns led to improved conversion rates, ensuring that the advertising budget was utilized effectively.
Conclusion:
Developo's combined expertise in web development and PPC services enabled the construction company to establish a powerful online presence and effectively showcase their construction portfolio to potential clients. The professional and user-friendly showcase website, coupled with targeted PPC campaigns, resulted in increased online visibility, relevant lead generation, and enhanced conversion rates. Through this collaboration, the construction company solidified its position as a reputable player in the construction industry, attracting more clients and projects through their impressive online presence and marketing efforts.
Project
What we can do
for you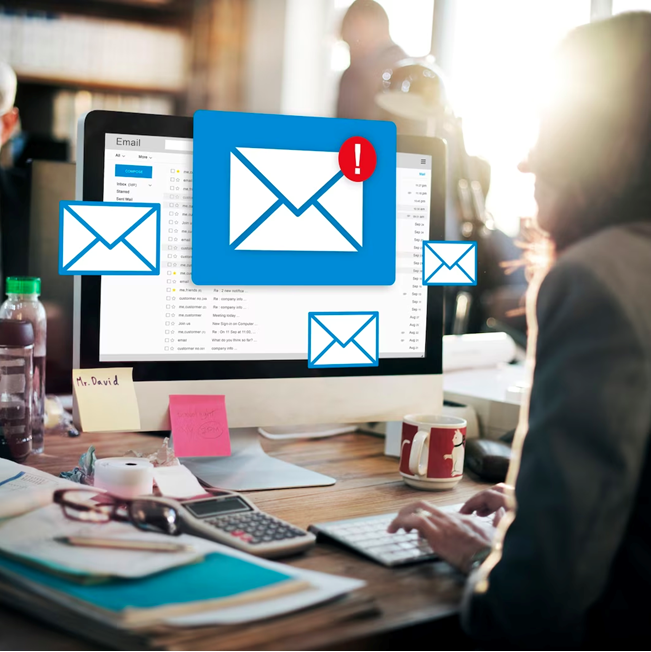 Mastering Email Marketing Campaigns: The Essential Do's and Don'ts for Business Growth - A Guide [...]