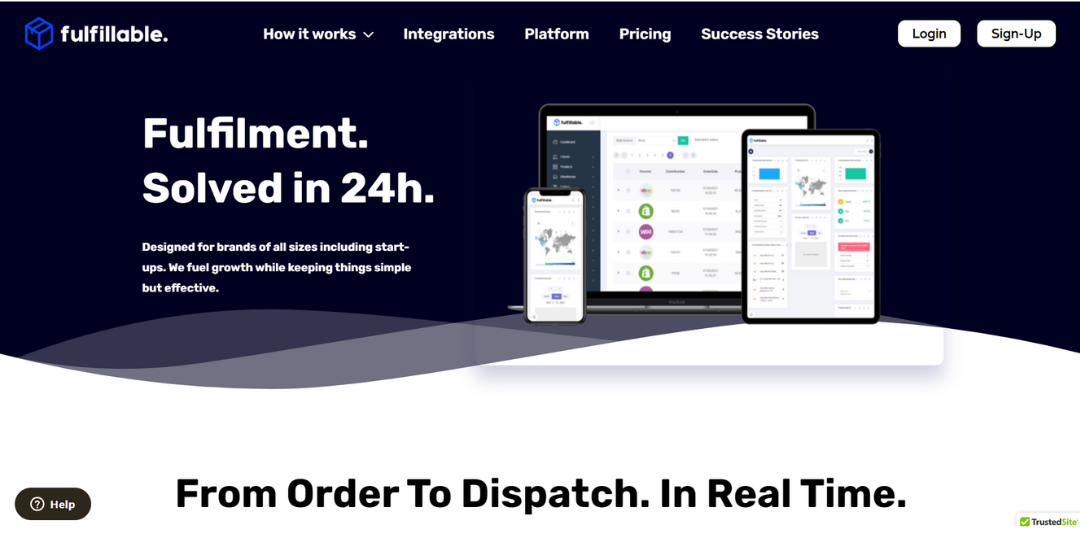 Driving Business Growth for Fulfillable: Developo's PPC Lead Generation Solution
Client Profile:
Fulfillable is a fast-growing fulfillment and logistics company that offers efficient warehousing and shipping solutions to e-commerce businesses. With a focus on providing seamless order fulfillment and exceptional customer service, Fulfillable sought to expand its client base and generate high-quality leads through digital marketing efforts.
Client's Challenge:
When Fulfillable approached Developo, they were looking to bolster their lead generation efforts and attract potential clients in the highly competitive logistics industry. They recognized the importance of Pay-Per-Click (PPC) advertising in driving targeted traffic to their website and wanted to leverage this channel effectively to generate qualified leads.
Our Approach:
Developo, with its expertise in digital marketing and PPC, crafted a comprehensive PPC strategy tailored to Fulfillable's lead generation objectives. We focused on targeting relevant keywords, optimizing ad copy, and utilizing data-driven approaches to maximize the effectiveness of the PPC campaigns. The key steps we followed are as follows:
1. Discovery and Goal Setting: Developo held extensive consultations with Fulfillable to understand their business goals, target audience, unique selling points, and lead generation objectives. We aligned our PPC strategy with their specific requirements.
2. Keyword Research and Analysis: Our team conducted thorough keyword research to identify high-intent keywords and phrases relevant to Fulfillable's services. We analyzed competitors' strategies and industry trends to inform our approach.
3. Customized PPC Campaigns: Developo designed and implemented custom PPC campaigns on platforms like Google Ads and Bing Ads. We crafted compelling ad copy that highlighted Fulfillable's strengths and unique value proposition.
4. Landing Page Optimization: To ensure a seamless user experience and maximize conversions, we optimized Fulfillable's landing pages. We focused on clear calls-to-action, relevant content, and intuitive design elements.
5. A/B Testing and Performance Optimization: We continuously monitored the PPC campaigns' performance and conducted A/B tests on ad copy and landing pages. This iterative process allowed us to fine-tune the campaigns and maximize their effectiveness.
6. Conversion Tracking and Reporting: Developo implemented conversion tracking to measure the success of lead generation efforts accurately. We provided regular performance reports to Fulfillable, offering transparent insights into the campaign's impact.
Results:
The collaboration between Developo and Fulfillable in PPC services for lead generation delivered impressive results:
Increased Lead Generation:
The targeted PPC campaigns drove a steady flow of high-quality leads to Fulfillable's website, resulting in a significant increase in potential clients.
Cost-Effective Marketing: Our data-driven approach and continuous optimization efforts led to improved cost-effectiveness of the PPC campaigns, maximizing the return on ad spend.
Enhanced Brand Visibility: Fulfillable gained increased visibility in search engine results, positioning them as a reputable player in the logistics industry.
Higher Conversion Rates: The optimized landing pages and ad copy contributed to improved conversion rates, converting more website visitors into leads.
Conclusion:
Developo's PPC services successfully helped Fulfillable overcome the challenges of lead generation in the competitive logistics industry. Through targeted PPC campaigns, optimized landing pages, and data-driven strategies, we achieved an impressive increase in high-quality leads. Our collaborative approach and commitment to driving results enabled Fulfillable to expand its client base, strengthen its brand, and thrive in the competitive market of fulfillment and logistics services.
Project
What we can do
for you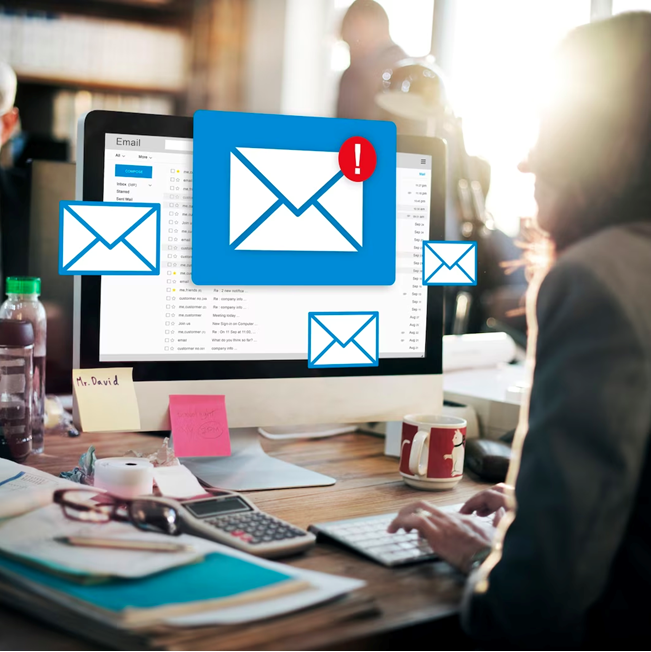 Mastering Email Marketing Campaigns: The Essential Do's and Don'ts for Business Growth - A Guide [...]