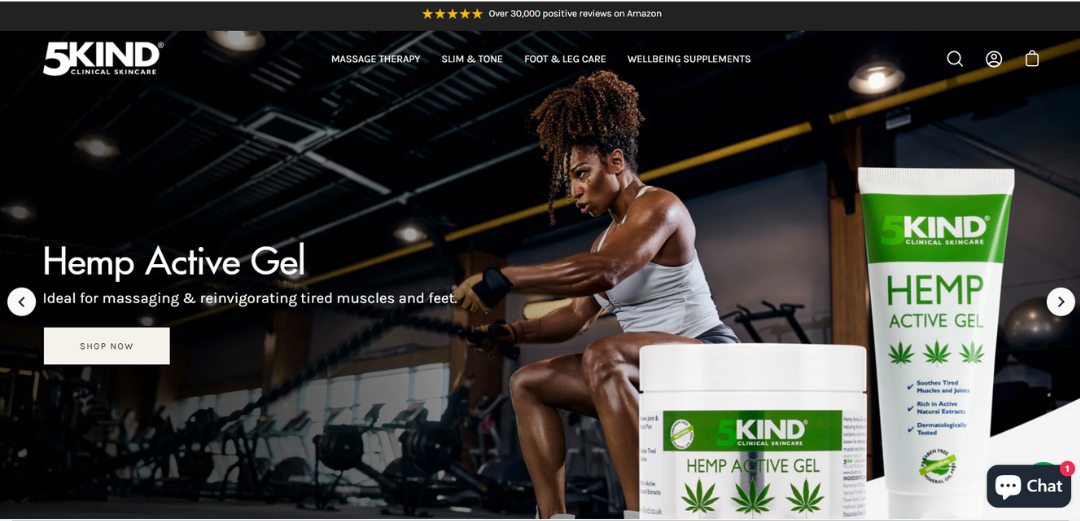 Driving Business Growth for 5Kind: Developo's Shopify Store Solution
Client Profile:
5kind is a socially-conscious startup that specializes in producing sustainable and eco-friendly products for consumers. With a strong commitment to environmental stewardship and community engagement, 5kind aims to revolutionize the E-commerce market with its unique range of eco-conscious merchandise.
Client's Challenge:
When 5kind approached Developo, they had a clear vision of their brand and products but lacked the technical expertise to create a custom E-commerce platform that aligned with their values and showcased their products effectively. They sought a reliable partner who could help them build a sustainable and visually appealing online store on Shopify, while ensuring smooth user experiences and easy management.
Our Approach:
As an experienced E-commerce development agency, Developo conducted in-depth discussions with 5kind's team to understand their brand, values, target audience, and unique requirements. We then devised a comprehensive plan to create a custom Shopify store that would highlight their sustainability efforts and provide a seamless shopping experience. The key steps we followed are as follows:
1. Requirement Gathering: Developo held extensive meetings with 5kind to gather detailed information about their product offerings, brand identity, design preferences, and functional requirements for the E-commerce store.
2. Custom Design and Development: Our team of skilled designers crafted a visually appealing and intuitive user interface, reflecting 5kind's eco-friendly values. We incorporated custom elements and animations to create a unique brand identity and engaging user experience.
3. Shopify Implementation: Developo utilized the Shopify platform to build the custom E-commerce store. We leveraged the flexibility of Shopify to integrate the design seamlessly and ensure optimal functionality for product showcasing, cart management, and checkout processes.
4. Sustainable Features: To align with 5kind's commitment to sustainability, we implemented various features to showcase the eco-friendliness of their products. This included providing detailed information about the materials used, eco-friendly packaging options, and partnering with carbon-neutral shipping providers.
5. Mobile Responsiveness: Recognizing the importance of mobile commerce, we ensured the website was fully responsive and optimized for various devices, offering an exceptional shopping experience on smartphones and tablets.
6. User Testing and Quality Assurance: Before the launch, we conducted rigorous testing to identify and rectify any potential issues or bugs. This step aimed to ensure a smooth and error-free user experience.
Results:
The collaboration between Developo and 5kind yielded outstanding results:
Branding and User Experience: The custom Shopify store effectively showcased 5kind's brand identity and commitment to sustainability, resulting in increased customer engagement.
Increased Sales: The user-friendly interface and seamless checkout process contributed to a boost in conversion rates, translating to increased sales and revenue.
Mobile Commerce Success: With a fully responsive design, the mobile shopping experience improved, leading to a rise in mobile sales and customer satisfaction.
Positive Reception: 5kind received positive feedback from customers, appreciating the website's aesthetics and the brand's dedication to sustainability.
Conclusion:
Developo's collaboration with 5kind demonstrated the power of a tailored Shopify E-commerce store that aligns with a brand's core values and resonates with its target audience. By combining design expertise, technical proficiency, and a focus on sustainability, we successfully created an online platform that empowers 5kind to thrive in the competitive E-commerce market. The custom Shopify store not only reflects the client's vision but also contributes to a greener and more responsible future.
Project
What we can do
for you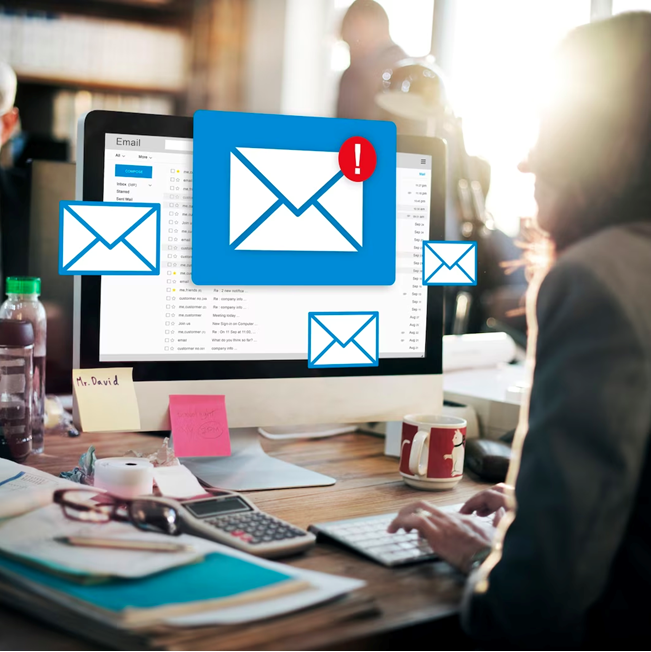 Mastering Email Marketing Campaigns: The Essential Do's and Don'ts for Business Growth - A Guide [...]