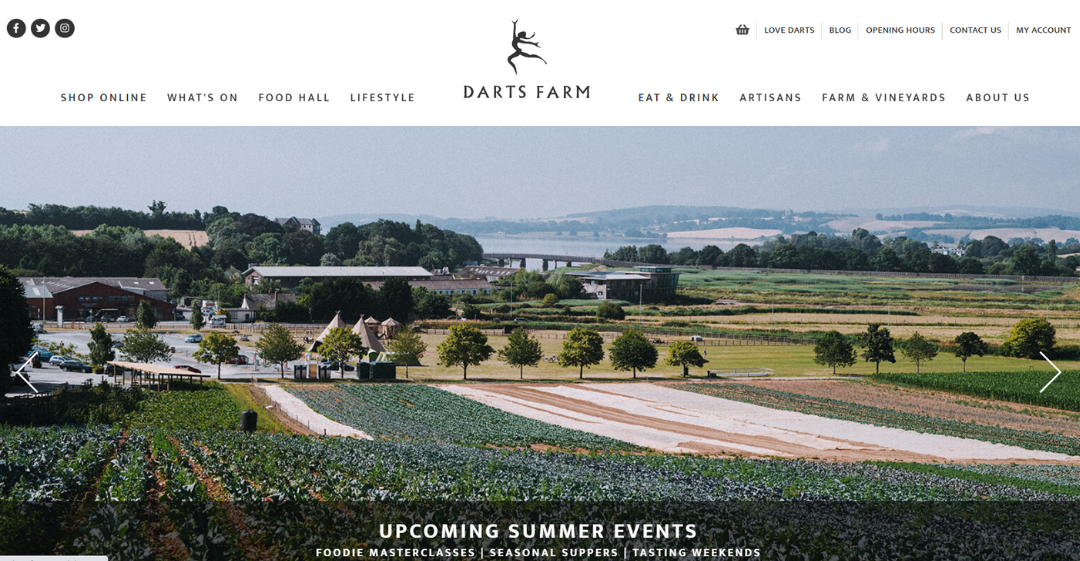 Establishing a Strong Online Presence for Darts Farm: Developo's Digital Marketing Solution
Client Profile:
Darts Farm is a renowned family-run farm shop and destination retail store, offering a wide range of high-quality local produce, artisan goods, and lifestyle products. With a strong commitment to sustainability and customer satisfaction, Darts Farm sought to elevate its online presence to reach a wider audience and maintain its position as a leading retailer in the local community.
Client's Challenge:
Despite being a well-established and popular brick-and-mortar store, Darts Farm faced challenges in translating its success to the digital landscape. They recognized the need to enhance their online presence to cater to changing customer behavior and tap into the potential of E-commerce. They sought an experienced partner who could develop a comprehensive digital strategy to showcase their unique offerings and reinforce their brand values.
Our Approach:
As a digital marketing and E-commerce agency, Developo developed a holistic approach to boost Darts Farm's online presence. We conducted thorough research and analysis to understand their brand, target audience, and competition. Our strategy focused on creating an engaging online platform, implementing E-commerce solutions, and leveraging digital marketing channels. The key steps we followed are as follows:
1. Website Redesign and Development: Developo designed and developed a visually appealing and user-friendly website for Darts Farm. The new website showcased their products, services, and brand values effectively, providing a seamless user experience across different devices.
2. E-commerce Integration: To facilitate online sales, we integrated an E-commerce platform into the website. Customers could now conveniently purchase Darts Farm's products online, ensuring a smooth and secure shopping experience.
3. Content Marketing and SEO: We implemented a content marketing strategy to create valuable and informative content related to local produce, food trends, and sustainable living. This content was optimized for search engines, enhancing Darts Farm's visibility in relevant search results.
4. Social Media Marketing: Developo managed Darts Farm's social media presence, sharing engaging content and promoting their products and events. This approach fostered a loyal online community and increased brand awareness.
5. Email Marketing Campaigns: We created targeted email marketing campaigns to reach out to existing customers and potential clients. These campaigns highlighted exclusive offers, promotions, and new product launches, driving repeat business and attracting new customers.
6. Local SEO Optimization: Recognizing Darts Farm's local significance, we optimized their online presence for local searches. We focused on Google My Business optimization, local keywords, and geotargeted advertising to attract nearby customers.
Results:
The collaboration between Developo and Darts Farm resulted in significant improvements in their online presence:
Increased Website Traffic:
The website redesign and SEO efforts led to a noticeable increase in organic website traffic, attracting more visitors and potential customers.
E-commerce Success: The integration of E-commerce solutions contributed to a rise in online sales, expanding Darts Farm's customer base beyond their physical location.
Enhanced Brand Awareness: Content marketing and social media efforts increased Darts Farm's brand visibility and engagement, establishing them as a reputable and customer-centric brand.
Customer Loyalty and Engagement: Email marketing campaigns fostered customer loyalty and repeat business, encouraging customers to stay connected and updated on Darts Farm's offerings.
Conclusion:
Developo's comprehensive digital strategy successfully elevated Darts Farm's online presence, enabling them to thrive in the digital landscape while staying true to their brand values and commitment to sustainability. The enhanced website, E-commerce integration, and strategic digital marketing efforts attracted more customers, increased sales, and solidified Darts Farm's position as a beloved and reputable destination for high-quality local produce and lifestyle products. Through this partnership, Developo played a vital role in empowering Darts Farm to maintain its market leadership and expand its reach in the digital age.
Project
What we can do
for you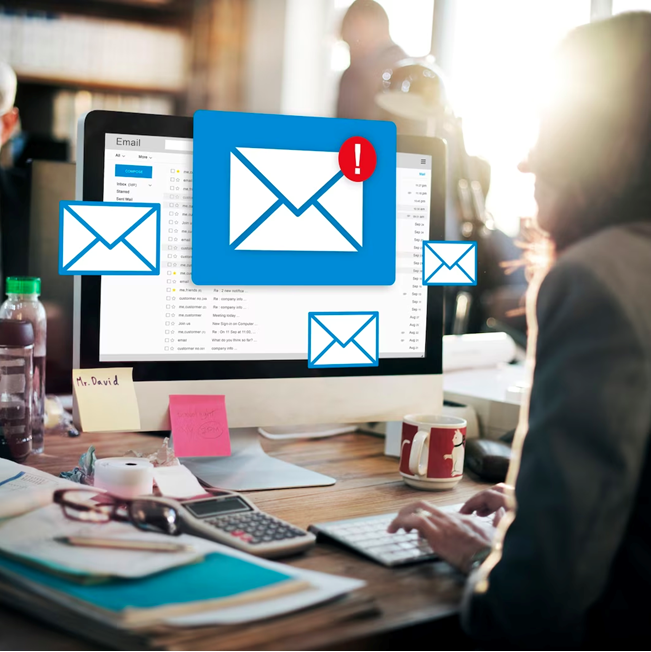 Mastering Email Marketing Campaigns: The Essential Do's and Don'ts for Business Growth - A Guide [...]