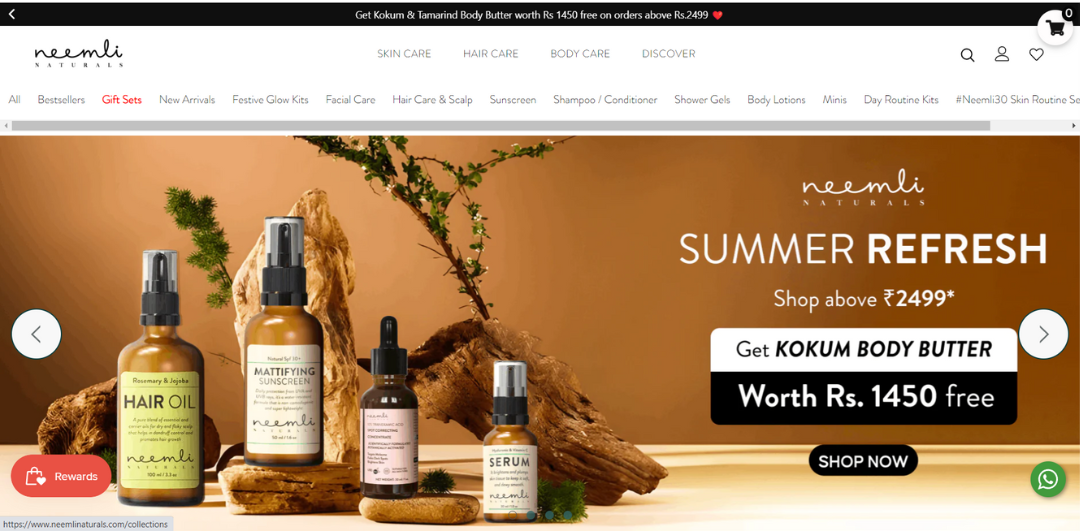 Elevating Visual Appeal for Neemli Naturals: Developo's Graphic Design and Videography Solution
Client Profile:
A renowned natural skincare brand aimed to elevate their existing website's visual experience and engage customers through compelling visual content.
Client's Challenge:
The client sought to enhance their website's visual appeal and storytelling capabilities to better resonate with their target audience. They required professional graphic design and videography services to create visually captivating assets that aligned with their brand values, showcased their products effectively, and conveyed their commitment to natural ingredients and eco-friendly practices.
Our Approach:
Developo devised a comprehensive approach to address the client's challenges, focusing on graphic design and videography to elevate their website's visual experience. The key steps we followed are as follows:
1. Creative Strategy and Ideation: Our team conducted in-depth consultations with the client to understand their brand identity, vision, and desired outcomes. We collaboratively developed a creative strategy and ideation for graphic design and videography projects.
2. Graphic Design Services: Developo provided the client with a range of graphic design services, including custom product images, banner designs, and infographics. These designs were tailored to enhance the visual appeal of their website and create a cohesive brand identity across all pages.
3. Videography Services: We crafted captivating product videos and brand storytelling videos to engage website visitors and convey the client's commitment to natural skincare. These videos showcased product applications, ingredients, and the brand's eco-friendly practices.
4. Website Integration: Developo seamlessly integrated the new graphic design elements and videos into the client's existing website, ensuring they harmonized with the overall user interface and design layout.
5. Quality Assurance and Testing: Before final implementation, our team conducted extensive quality assurance and testing to ensure all graphic design assets and videos were optimized for different devices and provided a smooth user experience.
Results:
The collaboration between Developo and the client yielded remarkable results:
Enhanced Visual Appeal:
The professionally designed graphics and engaging videos significantly improved the website's visual appeal, attracting and retaining customer interest.
Consistent Brand Identity: The graphic design elements created a cohesive brand identity, reinforcing the client's commitment to natural skincare and eco-friendly practices.
Increased Customer Engagement: The captivating videos effectively engaged website visitors, allowing them to connect with the brand's story and products on a deeper level.
Improved Conversions: The combination of compelling visual content and seamless website integration contributed to increased user engagement and improved conversion rates.
Conclusion:
Developo's graphic design and videography services successfully transformed the client's existing website into a visually appealing and engaging platform. The professionally designed graphics and captivating videos aligned with the brand's values, showcasing their commitment to natural skincare and sustainability. Through this collaboration, the client achieved an enhanced online presence, increased customer engagement, and improved conversions, solidifying their position as a leading natural skincare brand in the market.
Project
What we can do
for you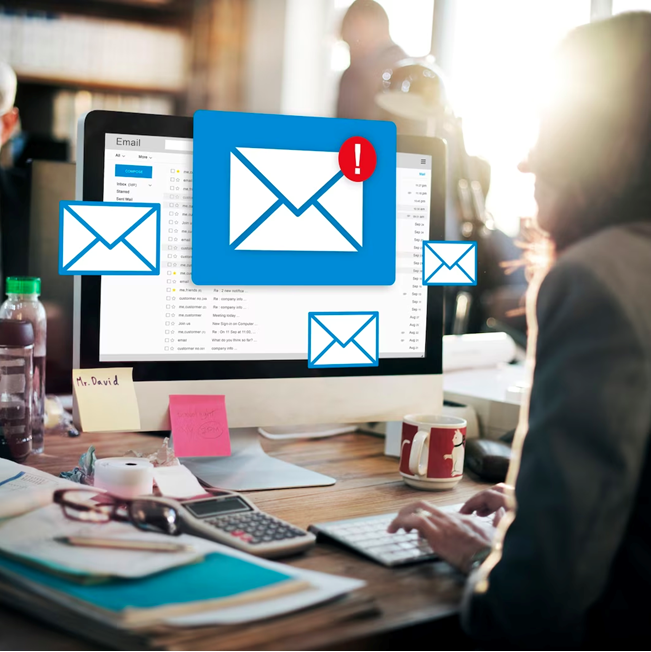 Mastering Email Marketing Campaigns: The Essential Do's and Don'ts for Business Growth - A Guide [...]